I am Aadhya, your empowerment coach.
Changing the world one human heart at a time
Since 2017, I've been teaching women how to move from pain to Power. I've had the privilege of witnessing each woman journey through death, break free from the chains of their past, and transform their life from feeling unfulfilled and unhappy to one of abundance, opportunity and fulfilling relationships that matter.

My hope is to reach as many women as possible and teach them how to connect back to their inner being so that they too can find peace in any storm and experience such an inner freedom that it revolutionizes what is possible for them.
My story
Pain is Sacred Medicine
In 2014, I went through my dark night of the soul. Every reality collapsed around me. My entire world shifted from my finances, relationships, job, home, and my role as a mother.

I was drowning in my pain and just wanted the pain to STOP. I knew that if I didn't do something about it, death would be waiting for me around the corner. So I journeyed towards a path of healing and what I got was an Inner Revolution.

I decided to leave my six figure income and start my coaching program. Now, I teach women the same process I used to help them heal their pain, break free from the chains of their past, and stand in their feminine power so they can create a life of joy, abundance, opportunity, and experience fulfilling relationships that matter.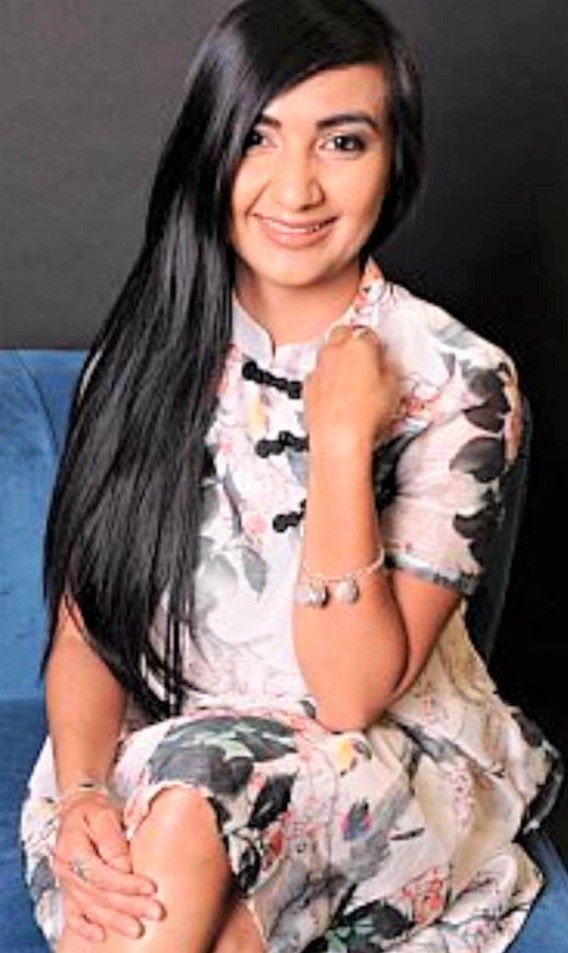 What my clients have to say
Aadhya came into my life and I hers at a time when I felt hopeless. I was traversing heavy depression, self-hatred and anxiety when I couldn't clearly see myself or my life.
From day one of meeting her, she has helped me remember the spark and lightness within myself, clearly seeing into my own energetic and emotional patterns.
Her words have been a soothing balm to my heart and soul in times of distress, confusion and uncertainty. Each time we have spoken, she has generously gifted me with her heartfelt presence and devotion.
She is a healer of the heart, a journeyer of the soul and a mentor of the utmost regard for anyone who has felt alone, lost or without hope on this spiritual and life journey.

I am truly blessed and grateful for her presence and support in my life. And, through our time together, I have truly begun to dive deep into my own healing abilities and self-empowerment through the pain.

I am so eager to continue this work with Aadhya as a an embodied, genuine and loving guide.
Anna P.
Aadhya is an incredibly talented intuitive empath. I was fortunate enough to have met her a few years ago and she truly has transformed my life for the better.
She knows exactly how to communicate what she feels in such a clear and precise manner.
Her guidance has been an inspiration to me. She has given me the tools that are necessary "to do the work" in order for me to reach my greatest good.
No matter how frazzled or uncertain I may be, or even if I just need clarity that I'm on the right path.

Aadhya has always been there to help me seek the answers I'm looking for. Her spiritual guidance has been a true gift. One that I'm truly thankful to have received.

She's become not only my spiritual coach and adviser but also a very close and dear friend. I'm so grateful to have someone as talented as Aadhya in my life.

I'd recommend her guidance to anyone who is seeking answers or even just confirmation. She won't let you down!
Erika G.
Before Aadhya entered my life, it was looking pretty bleak. I just finished having major hip surgery. I was not prepared for the emotional, physical, mental and spiritual turmoil that such a surgery required.
I have a medical condition called cerebral palsy. l needed surgery to realign my hip, so I could live without pain, and better mobility. My muscles didn't work like they should, so walking for me is difficult. I went from a wheelchair, walker, now I use a cane.
I didn't think in order to balance my life, it needs to start from the physical reality. I was lost. I no longer knew myself. It was like I left, and in my place, a stranger took over and started living my life.

I have been working with Aadhya for over three years. The changes we have made together have been a night and day difference! She provided me with the tools I needed to not only find myself again, but actually embrace the person who I am becoming.


Aadhya has this amazing intuitive insight into my inner thoughts, there are times she says exactly what I needed to hear in order to continue to progress on my healing journey.


I can't thank Aadhya enough, for giving me the tools, insight and strength to love myself fully and know exactly who I am. I will have this experience remain with me, not only in the course of a few months, but for a lifetime.
Nicole S.
Are you ready for your Inner Revolution?
"Change happens when the pain of staying the same is greater than the pain of change."
— Unknown
Change your destiny and join our Sisterhood

Created with